Wheel balancing and rotation

At Direct Tyres & Auto we offer wheel balancing and rotation services.
Wheel balancing is essential for a smooth ride and long shelf life of tyres. Even the best brands of tyres will go out of balance eventually. Out-of-balance tyres will cause a car to vibrate at certain speeds; usually between 50mph and 70mph. At Direct Tyres & Auto our expert team can help solve the problem and bring your vehicle back to its normal state.
How it's done:
We start by removing your wheels from the car

The wheels are spun on our cutting-edge HUNTER balancing machine

The wheel and tyre is carefully inspected to point out any damage or faults which could cause problems for balancing

Low points are identified in the wheel and weights are applied to counter any disruption.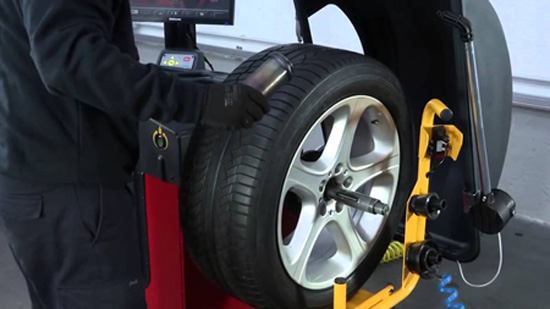 How to tell if your tyres need balancing?
Uneven or fast tyre wear

Steering wheel vibration while braking

Steering wheel vibration at high speeds
Know when your tyres need rotating
Your tyres will need rotating at least once in the lifespan you use them. This is because while many cars are rear wheel drive, Most of the driving force is put on the front. The front tyres are used for steering and absorb most extreme cornering conditions first which is why they tend to wear out quicker. Rotating the tyres can help increase tyre life and save you money in the long term.
Why choose Direct Tyre & Auto for Wheel balancing?
We use the latest equipment and technology.

We perform wheel balancing and alignment in accordance with the factory settings and the existing standards.

We aim to achieve the highest level of precision.

We fit tyres and other equipment to your vehicle in our workshop.

You will see the balancing and alignment issues on the screen.

You can monitor the changes done.

You can ask for print outs of the findings for your own records.
Contact us for more information about wheel balancing for your vehicle.